Hello Internet!
As term comes to a close I've had a bit more free time, so I've been a little more active than usual – which was certainly helped by my good friend Susie popping in to visit for a few days whilst on her travels.
This week I went to my first house-party in yonks, it was good to see everyone again and I had a great night. I got to know a lot of new people and had a lot of fun mucking around with games and singing along to the music! It was such a lovely night.
Other than that I've been working like a maniac to get this report written up so that I can spend some time having fun with Susie. I think college think I've turned into a hermit! I never leave A-common/my room as I'm always desperately doing my stats and researching the fan worms.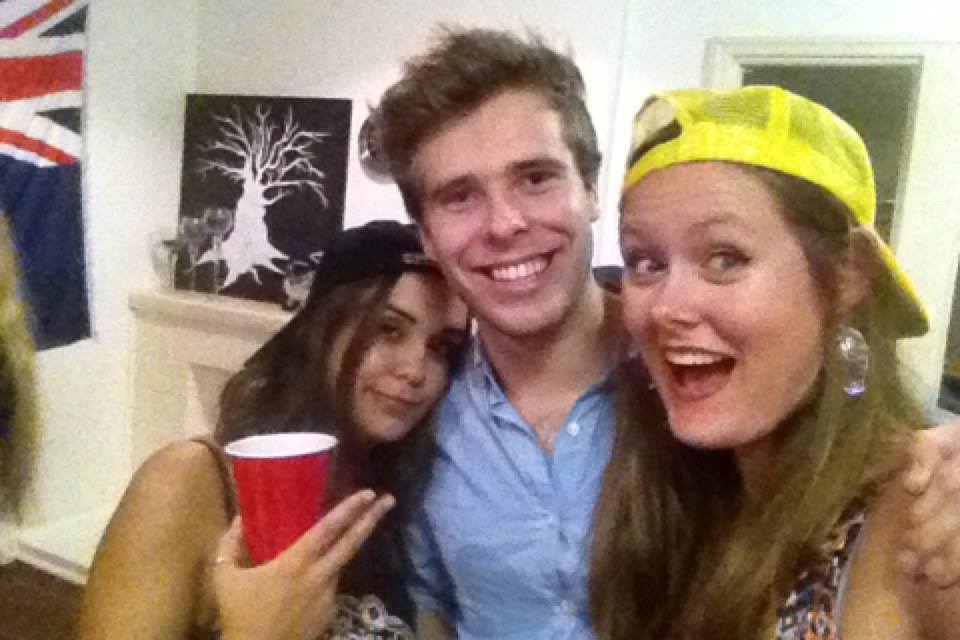 But, finally the day arrived and I was reunited with Susie!! After a quick catch up I left her with Tom (Also friends, not just randomly) so I could go to my lecture before the fun began. We went to my favourite Greek restaurant (Zeus), before getting churros and hot chocolates for pudding.
After a good old catch up we met up again with Tom and headed for the Brisbane Wheel. I'd been on the wheel with my parents in the day-time, but going on the wheel at night was new! The views were pretty impressive and Brisbane was beautiful all lit up along the river. After that we just wandered around South Bank before getting back to college. The next day I took a day out to spend it with Susie, so we went to Lone Pine Koala Sanctuary. I think I should be sponsored by now – I've been three times! It was really lovely, the sun was out, the koalas and kangaroos were all looking pretty and we went to the bird show which was pretty fun to watch! We then headed back to the city and had a bit to eat before heading round the galleries. It was a lovely afternoon and then we went to get some Thai food and went to a cocktail and dessert bar for pudding.
Wednesday Susie packed up and went to spend the morning with Tom while I went to the lab. However, halfway through the lab session I got a message saying that her flights were actually the next day!! After my lab session we went for a (very cold) swim at South Bank before saying goodbye to Susie. Since her flight was the next day she had booked up a surf session at the Gold Coast, so she was spending the night there. It was lovely to see her, and it was great to be able to show one of my friends even a glimpse of my life for the last year!