Hello Internet!
In case you didn't guess by the title of this post: I AM ALL DONE WITH MY DIVING!! (Cue cheering crowds and fireworks)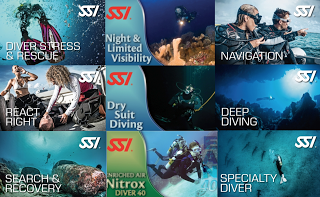 As of today I am a PADI open water diver and have SSI specialisms in:
Dry suit diving (definitely needed in Cornwall, can't wait until I earn enough money to afford to buy myself one!)
Night and limited visibility diving (basically every dive ever in England)
Nitrox diving (more oxygen means technically longer dive times, but typically just safer)
Navigation diving (what it says on the tin really)
Search and recovery
React right first aid
Stress and rescue
Deep.
The deep dives. The dive centre probably thought I was cursed what with weather and colds and workloads and then problems with sinuses and loosing weight pouches…however, today (finally!) I got my final deep dive done and it was without a doubt my favourite dive so far. The two instructors went down first as the water was a bit choppy and the tide was pretty strong. They surfaced saying that the vis was pants so we'd go down, do the skills and come back up. But when we got down there we could see the wreck! My first wreck!
Don't get me wrong, I love diving reefs and seeing all the life on them (it's what I want to do as a job!) but seeing a wreck for the first time, and it being at around 30m deep, was amazing. I absolutely loved it.
So I am incredibly happy that I managed to finish all the specialisms I signed up for before toodling off back to Kent. I have loved every second of it and I want to say a huge thank you to the dive centre as well as all the instructors there as they have been amazing. (And they don't seem to mind that I'm utterly useless and klutzy!)
In other news I had one of my besties come to visit over the weekend, which involved a lot of eating and vegging on the sofa and then I went back up to Exeter with her.
Same university, different campus – it felt very odd. I'm glad I'm on the Cornwall campus though, although there may be limited public transport and Falifornia doesn't have the perk of being a city campus, it is beautiful and quiet and the beach is a ten minute amble away. I love it.
So yeah, Katie and I went to Exeter and I bought Exeter Uni merchandise, we ate food, watched lots of TV and then went out clubbing, which I actually enjoyed for once! I usually don't enjoy it but the bar had cocktails and the music was fabulous so I was content!
In Exeter I also managed to see Molly (who is another one of my close friends from secondary school) since her and Katie actually live together. Although it was a short visit it was great to see them both again and I have made plans to see them both again before I leave for the other side of the world!
I think that sums up my week pretty well: now a fairly well qualified diver and catching up with old mates. Next post I won't be in Cornwall anymore. Now that's weird.