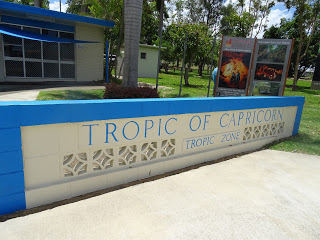 Hello Internet!
So this stop was a weird one, I must say. Firstly I arrived at 1am, so after getting a taxi and getting my key out of the safe I had to sneak into the room as quietly as I could since it was about 1:30 in the morning! I also had to get up to the top bunk in the dark which was an adventure, but after a good night's sleep I was up and ready to go.
Now, Rockhampton had been given two days, since there were a lot of places I wanted to go, but unfortunately you needed a car and there were no tours going out to Mt Archer or the Capricorn Caves, so now I'll just have to come back with a car! At least now I know the good bits and where to go and what I want to see again!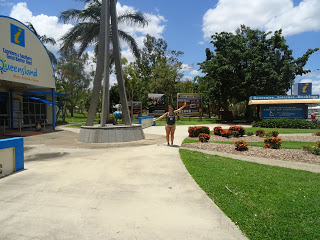 I still got to see the tropics marker line, which was pretty cool, and afterwards I hit the Botanic Gardens and the free zoo, both of which were lovely. It was great to just wander around the gardens and have a fairly chilled afternoon. I then tried to go to the gardens nearer the hostel, but they were shut due to cyclone damage earlier in the year. It was a shame, but can't be helped! Instead I headed into the city and wandered the old buildings, seeing all the cow statues and visiting a few museums and galleries. What was pretty cool though is that the train ran in the middle of the street. And no, I know it wasn't a tram, it was a big freight train just casusally going down the tracks in the middle of the road. Very odd.
In my last evening there I chilled by the pool, taking a quick dip and reading in the sun before getting an early night since in the morning I had my next train journey down to Gladstone!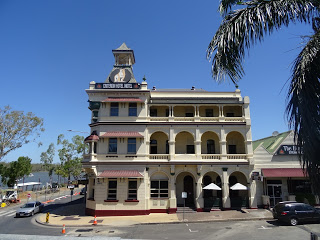 I liked Rockhampton, it wasn't exactly how I imagined it would be, but again it had that Wild West feel to it with the heat, the big open roads and the old colonial style buildings. Also there were jellyfish in the river which was a bit odd! But yes, Rockhampton was a good stop!